Find that New or Used piece of equipment you've been looking for!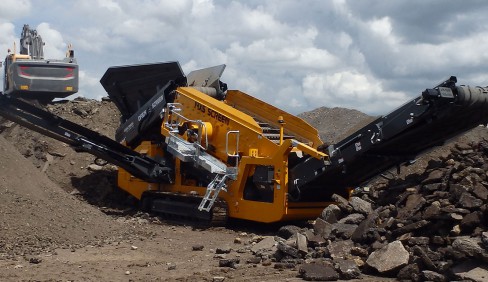 Double tap to zoom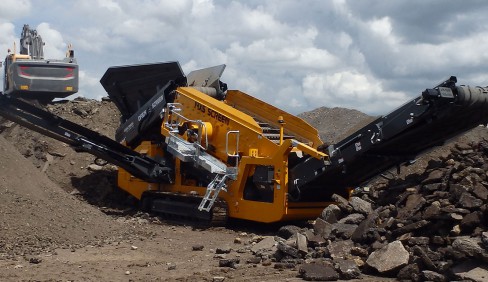 Features
FEATURES AND BENEFITS
3A – CAT 4.4 ENGINE – 75KW / 100HP STAGE
3B -CAT 4.4 (T4) ENGINE- 75KW / 100HP
HIGH PERFORMANCE 14' X 5' (4.27M X 1.52M) 2 BEARING SCREEN BOX
HYDRAULIC FOLDING HOPPER SIDES AS STANDARD
VARIABLE SPEED 4 PLY BELT FEEDER WITH IMPACT BED
VARIABLE SPEED ON ALL DISCHARGE CONVEYORS
WIRE MESH, PUNCH PLATE, GRIZZLY BOFAR BAR OR FINGER SCREEN
HYDRAULIC RAISE SCREEN-BOX TO FACILITATE MESH CHANCE
SCREEN ANGLE ADJUSTABLE BETWEEN 15-19O
SCREEN-BOX SAFETY WALKWAYS
Specifications
WEIGHT
APRON FEED : 27,000KG
BELT FEED : 23,000KG
OPTIONS
3A – JCB 444 DIESELMAX – 85KW/115HP
3B – JCB 444 ECOMAX – 93KW/125HP
SCREEN DECKS – MESH, BOFAR BAR, FINGER SCREENS OR PUNCH PLATES.
RADIO REMOTE CONTROL
APRON FEEDER
OVERBAND MAGNET ON OVERSIZE CONVEYOR
0% Financing for 48 Months
Check out our financing special offering 0% for 48 months!
Sign Up To Join Our Email List