Find that New or Used piece of equipment you've been looking for!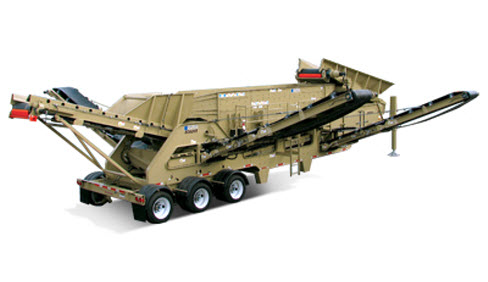 Double tap to zoom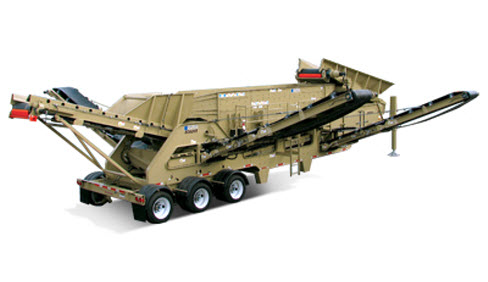 Features
Horizontal Screens from KPI-JCI and Astec Mobile Screens deliver high productivity in a low-profile package. The triple-shaft design employs an oval motion stroke pattern that generates a more aggressive screening action to reduce plugging and blinding while providing extended bearing life. These innovations, in conjunction with other features like huck-bolt construction and a triple-shaft design, ensure our horizontal screens are the most durable and efficient screens available

SCREEN FEATURES
Heavy duty 18" feedbox, 4" heavy duty discharge lips, and bolt
on tailgate
Larger shaft assemblies than standard JCI screens
Flat top deck with bolt pattern for punch plate
Bottom deck rail spacing set up for coarse screening (bottom
decks 5' : 3 rails, 6' : 5 rails, 7' : 6 rails )
Bolt pattern for adding extension to top of screen
Huck-bolted assembly
Three shaft adjustable oval motion stroke pattern
Quickly adjusts to a finer or coarser screening application by
adjusting stroke angle, length and speed
Fully contained oil splash lubrication system
Standard scalper screen includes belt guard, motor mount,
drive belt, drive sheaves
Utilizes keyless hub to shaft locking assembly system
Six superior load carrying double-roll bronze cage spherical
bearings
Balanced to accept various length discharge lips
Rubber springs to reduce basket, gear, and bearing stress
(Also reduces noise)
Low overall screen height for portability
No welded-on sidehill washers
Favorable shaft assembly location under center of gravity of
basket
Bolt-in bottom deck bracing reduces deck/basket stress
Single crown bottom deck (514 with 7' long drawplates) (516,
616, 620, & 720 with 4' long drawplates)
Specifications
Model

Screen Size
(ft x ft / cm x cm)

Number of Decks

RPM

Weight
(lbs / kg)

5142-32HS

5 x 14 / 152 x 427

2

575 - 775

15000 / 6804
0% Financing for 48 Months
Check out our financing special offering 0% for 48 months!
Sign Up To Join Our Email List