Find that New or Used piece of equipment you've been looking for!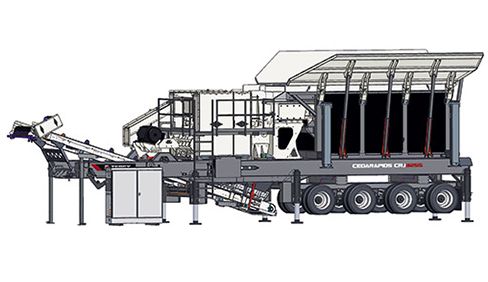 Double tap to zoom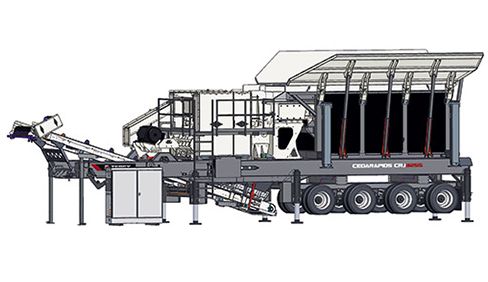 Features
The new Terex® Cedarapids CRJ3255 plant combines the popular JW55HD jaw crusher with a high stroke, 52" x 20' (1321 x 6096 mm) vibrating grizzly feeder resulting in a high production portable crushing machine. The CRJ3255 is built tough, including a new hopper design, to handle severe primary crushing applications. The highly mobile CRJ3255 is easy to operate and maintain and offers new levels of reliability and convenience. The jaw crusher features the latest improvements such as wedge release jaw faces and fully hydraulic wedge jaw crusher setting. The tail of the product conveyor lowers for operation, maximizing clearance under the jaw crusher. The conveyor discharge height adjusts to reduce material impact on the receiving conveyor. Multiple options are available, allowing customers to configure the CRJ3255 to meet specific needs.
Specifications
JW55HD Jaw Crusher
• Hydraulic wedge jaw adjustment
      • Internally mounted hydraulics
• Hydraulic tension rod
• Electric/hydraulic adjust unit
• Quick change jaw die wedge system
      • Side access to stationary die
• High strength frame
      • Four-piece bolted and dowelled construction
• Three-piece side cheek plates
5220-15 Vibrating Grizzly Feeder
• Removable hopper module with 3/4" (19 mm) AR 400 sides
• Adjustable action vibrator unit with pivot base motor mounting
• Heavy coil springs with removable spring brackets
• Six bolt-in grizzly bars with 4" (102 mm) nominal opening
• Bypass chute diverts grizzly fines to undercrusher conveyor
• Rubber side curtains
Undercrusher Conveyor
• Tail section lowers for operation, raises for transport
• Straight-line conveyor design
• Adjustable discharge height
• Shaft mount gear box and TEFC motor
• Impact bars under jaw and grizzly bypass
• 3-ply conveyor belt with vulcanized splice
Main Frame with Quad Axle
• Straight beam chassis with kingpin, under-frame mounted axles, spring suspension, air brakes, travel lights and splash guards
• Jaw mount vibration isolation pads
• Emergency stops on both sides of chassis
• Sixteen 295/75 R22.5 tires
• Adjustable kingpin support legs
• Service and observation platforms
• Remote grease lines
• Lockable side-mounted storage box
0% Financing for 48 Months
Check out our financing special offering 0% for 48 months!
Sign Up To Join Our Email List