Find that New or Used piece of equipment you've been looking for!
Search Inventory Search Products & Site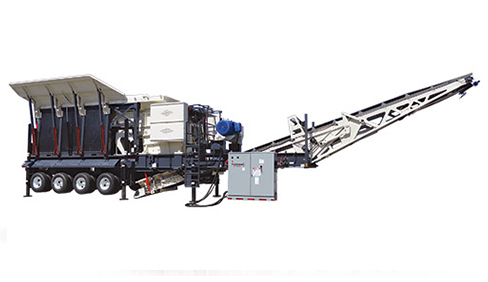 Double tap to zoom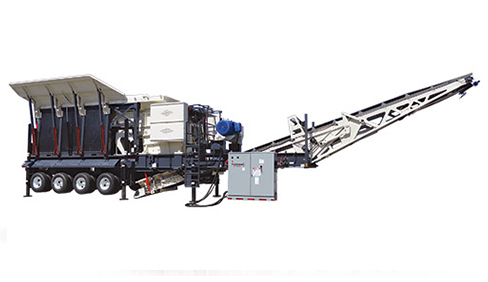 Features
The new Terex® Cedarapids CRJ3750 plant combines a robust JS3750 jaw crusher with a high stroke, 52" x 20' (1321 x 6096 mm) vibrating grizzly feeder resulting in a high production portable crushing machine. The CRJ3750 is easy to operate and maintain and offers new levels of reliability and convenience. Multiple options are available, allowing customers to configure the CRJ3750 to meet specific needs.
Specifications
Highly mobile plant with large 37" x 50" (940 x 1270 mm) feed opening; 250 hp (186 kW) JS3750 jaw crusher and 52" x 20' (1321 x 6096 mm) high-stroke vibrating grizzly feeder with 3/4" (19 mm) AR hopper to handle severe crushing applications
Optional hydraulic feeder module lift system allows quick and safe removal of the hopper module without a crane; lift legs raise and lower the module for loading to a flatbed trailer for easy transport
Numerous maintenance and safety features include jaw die lift provisions, tool-free ratchet motor drive adjustment, conveniently located remote grease banks, folding safety rails
Straight-line undercrusher conveyor design reduces slippage; mechanical raise/lower system lowers tail section for maximum undercrusher clearance, raises tail section for ease of clean-up, unit locks into raised position for travel
Hydraulic raise/lower switchgear panel system isolates panel from vibration during operation; easily raises and lowers to ground
Optional extended undercrusher conveyor allows 15' (4572 mm) height to bottom of head pulley (hydraulic legs extended); folds for transport
Optional 15'7" (4750 mm) wide truck dump hopper and hinged 30" (762 mm) hopper extensions increase hopper capacity; extension locking supports are safely accessible from ground level; hydraulic operation optional
Various hydraulic jack options available: 2 landing, 6 leveling, or 6 pinned "run-on" jacks; enclosed hydraulic unit
Quad or 3+1 axle options provide portability in most any location
Optional rock breaker with electrical controls and pendent
Sign Up To Join Our Email List