Find that New or Used piece of equipment you've been looking for!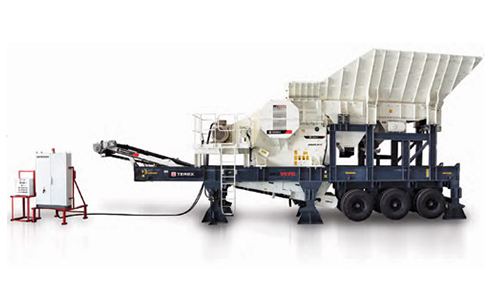 Double tap to zoom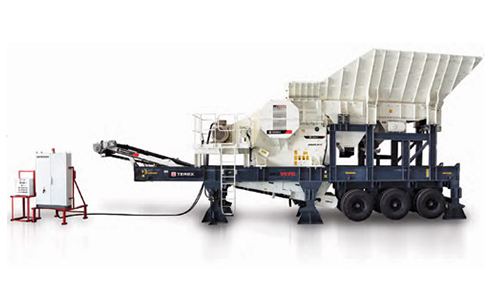 Features
Terex® Minerals Processing Systems wheeled jaw plants combine the rugged reliability of our jaw crushers with our high stroke, vibrating grizzly feeders for a high production portable primary crushing machine. The Terex® WJ1175 wheeled jaw plant is suitable for working in many different crushing spreads and will handle almost any material. Whether operating in hard rock, sand and gravel, iron ore or recycled concrete, the Terex WJ1175 is designed to help you be more profitable.
Specifications
Jaw Chamber
• Terex® JW42 jaw crusher
• S-tooth liner profile is standard
• 1070mm x 762mm (42" x 30") inlet opening
• Direct electrically driven jaw crusher
• Hydraulically adjustable closed side setting
• CSS opening range – 65mm to 200mm (2-1/2" to 7-7/8")
Main Conveyor
• 1000mm (40") wide belt
• Feed boot with wear resistant liners and guards
• Impact bars directly under conveyor feed point
• High spec scraper at head drum
• Electrically driven head drum with a reduction gear box
• Guard for the tail drum
Feeder
• 4080mm x 1060mm (13'4" x 42") 2-deck vibrating grizzly feeder
• Tapered grizzly apertures – 75mm or 50mm (3" or 2") spacing
• Wear resistant side and floor liner plates
• Electric drive with motor and V-belt
• Heavy-duty counter-rotating shafts, oiled bearings
General Features
• Easy to move, heavy-duty undercarriage unit with triple axle
• Emergency stops
• Platform with double row guard rails, access ladder and self-closing gate
0% Financing for 48 Months
Check out our financing special offering 0% for 48 months!
Sign Up To Join Our Email List