Find that New or Used piece of equipment you've been looking for!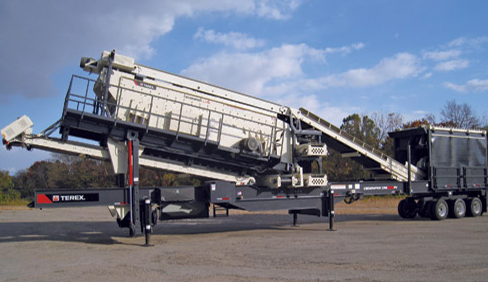 Double tap to zoom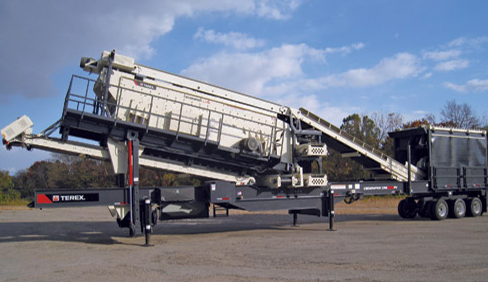 Features
The new CRS6203FV Portable Feeder/Screen Plant features our next generation, patent pending LJ-TSV screen which can increase production and handle applications not possible with traditional horizontal screens because it combines the efficient, high g-force oval stroke motion with variable slope operation.
Unique features of the CRS6203FV Feeder/Screen Plant:
• Patent pending LJ-TSV6203 variable slope screen handles larger deck loads and bigger screen openings to increase production
• Patent pending hydraulic raising module lifts screen up to 10° in 2.5° increments to best fit the application
• Patent pending screen suspension and stabilization system includes low-maintenance motion dampers and eliminates transport braces
• Optional patent pending fines reject system removes excess fines to help achieve in-spec product without additional conveyors
• Large surge hopper with remote controlled tipping grid and variable speed belt feeder allows loader feed from either side to increase productivity and flexibility
• Plant interfaces with cone in-out style plants and can be configured with or without belt feeder and grid providing high versatility
Specifications
    Patent pending LJ-TSV6203 variable slope triple shaft high g-force 3-deck screen
    Patent pending hydraulic raising module lifts screen up to 10° in 2.5° increments
    Patent pending screen suspension and low-maintenance screen stabilization system
    Patent pending screen accepts 4' and 5' (1219 & 1524 mm) panels
    Large 16' x 8' (4877 x 2438 mm) feed hopper with rubber side curtains
    25 hp (19 kW), 42" (1067 mm) wide overhead conveyor with dual hinge transition
    15 hp (11 kW), 36" (914 mm) wide 3-ply belt, cartridge style belt feeder
    10 hp (7.5 kW), 48" (1220 mm) wide underscreen fines conveyor, raises with screen in 2.5° increments
    Two 7.5 hp (5.5 kW), 30" (762 mm) wide, reversible top and center deck cross conveyors
    7.5 hp, 24" (610 mm) wide, reversible bottom deck cross conveyor
    Cross conveyors discharge 44" (1117 mm) beyond frame
    All conveyor belts are 3-ply with vulcanized belt splices
    4-section, 2-position blending system to mix second and bottom deck overs
    Under-frame mounted triple axle spring suspension with spring-applied brakes
    Six hydraulic leveling jacks and two pinned telescopic support legs
    Enclosed gas powered plant hydraulic unit for setting screen slope, conveyor position, and jacks
    Many easy maintenance features including conveniently located grease banks, cartridge style cross belt flashing and low-maintenance motion dampers
    Martin style conveyor belt wipers
    Side mounted lockable storage box
    Service platforms and guard rails around three sides of screen with telescoping access ladder


0% Financing for 48 Months
Check out our financing special offering 0% for 48 months!
Sign Up To Join Our Email List