Find that New or Used piece of equipment you've been looking for!
Search Inventory Search Products & Site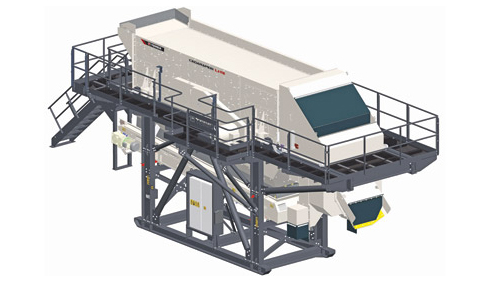 Double tap to zoom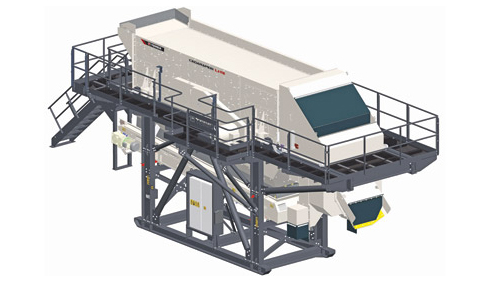 Features
The MHS6203 Modular Horizontal Screen features the extremely efficient Terex® Cedarapids LJ-TS screen with its legendary ElJay® oval stroke action. Set-up time and ease of operation is aided by the simplicity of the modular product range. All of our modular crushers and modular screens bolt together on site and require minimal on-site wiring. Designed with logistics in mind, the MHS6203 Horizontal Screen Module, including all its components, can be transported in one container.
 
The modular product line consists of several pre-designed static and semi-static crushing and screening "plug and play" modules. This simple but effective product line gives flexibility to customers to choose "ready to work" modules to create the plant needed for a variety of applications. All modules are designed to fit and work together interchangeably.
Specifications
Module Structure
• Bolt together on site, quick set up time with basic tools
• Pre-wired "plug and play" design, minimal on-site wiring
• Robust weather-protected control panel with user-friendly controls
• Galvanized steel structure including walkways, steps and guard rails
• Extra heavy-duty I-beam frame
• Rigid diagonal truss construction
• Integrated rolling chute mechanism and integrated trouser leg chutes
• CE compliant module structure and components
• Packed for container shipment for site installation and set-up
 
Terex® Cedarapids LJ-TS Horizontal Screen
• 6' x 20' (6.1m x 1.8m) 3-deck (LJ-TSH6203-32 or LJ-TSS6203-32) horizontal screen with ElJay® oval stroke design
• Three-shaft vibrator mechanism with adjustable stroke angle, stroke length, and speed
• Through-hardened forged alloy steel, high performance gear
• Patented double O-ring sealed vibrator construction
• 160 mm spherical self-aligning anti-friction roller bearings with patented flow through oil lubrication system
• Rivet bolted (cold rivet) 1/4" (6mm) thick side plate design
• 5/16" (7mm) laminated reinforcing plates
• Gland-type non-wearing shaft seal
• Crowned deck frames
• Clamp bars adjust for all wire media thickness
• Discharge lips with 1/4" (6mm) thick AR steel liners
• Bolt-on 24" (600mm) feed box with 1/4" (6mm) AR steel liners
• Heavy-duty coil spring suppression with rubber surge snubbers
 
Underscreen Conveyor
• 48" (1200mm) fully skirted underscreen fines conveyor
• 15 hp (11kW) electric motor, vulcanized EP400/4+2 3-ply belt
• Direct drive motor and gearbox
• Easy access belt take-ups
• High performance belt wiper
 
Blending Chutes
• Replaceable, heavy-duty 3/8" (10 mm) AR 400 liners
• 4-section (25%) blending gate system for all decks
• Product combinations: bottom deck & fines; center & bottom decks; top & center decks
 
Power Panel
• Electric power panel for screen and on plant collection conveyor, 50 hz standard
 
Off-Plant Conveyor Motor Starters
• Additional motor starters for off-plant feed conveyor up to 10 hp (7.5kW) and four product conveyors up to 10 hp (7.5kW)
Sign Up To Join Our Email List