Find that New or Used piece of equipment you've been looking for!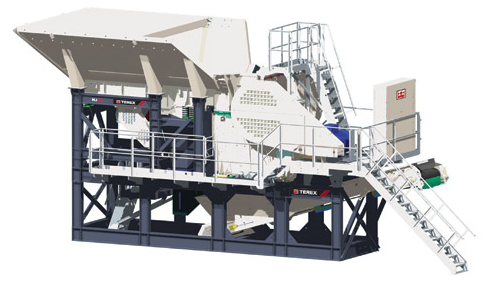 Double tap to zoom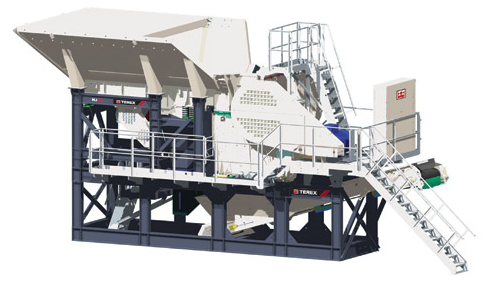 Features
The Terex® MJ42 Modular Jaw Crusher features the rugged JW42 jaw for high production. Its hydraulically actuated wedge system allows closed side settings to be made quickly and easily. Set-up time and ease of operation is aided by the simplicity of the modular product range. All of our modular crushers and modular screens bolt together on site and require minimal on-site wiring. Designed with logistics in mind, the MJ42 Jaw Module, including all its components, can be transported in two containers.

The modular product line consists of several pre-designed static and semi-static crushing and screening "plug and play" modules. This simple but effective product line gives flexibility to customers to choose "ready to work" modules to create the plant needed for a variety of applications. All modules are designed to fit and work together interchangeably.
Specifications
Module Structure
• Bolts together on-site, quick setup time with basic tools
• Pre-wired "plug and play" design, minimal on-site wiring
• Robust weather-protected control panel with user-friendly controls
• Galvanized steel structure including walkways, steps and guard rails
• CE compliant module structure and components
 
Jaw Crusher
• Terex® JW42 jaw crusher
• Hydraulic wedge jaw closed side setting adjustment
• Quick change jaw die wedge system
• Robust jaw frame design
• Large diameter, forged main shaft
 
Hopper
• Three-piece hopper
• Hopper length: 17'4" (5.3m)
• Hopper width: 12' (3.98m)
• Hopper capacity: 25 tons (22.6 tonnes)
• Hopper body: 5/8" (15mm) thick wear resistant steel plate, mild steel reinforcing ribs
 
Vibrating Grizzly Feeder
• Spring mounted vibrating pan and grizzly feeder
• Vibrating unit: twin heavy-duty cast eccentric shafts running in spherical roller bearings, gear coupled at drive end
• V-belt drive, 20 hp (15kW) motor with guard
• Feeder length: 14'1" (4.3m); feeder width: 3'6" (1.06m)
• Grizzly length: 7' (2.12m); two replaceable 3'6" (1.06m) stepped cartridge grizzlies, 3" (75mm) nominal aperture, self cleaning
• Under-screen: rubber blanking mat; wire mesh is optional
0% Financing for 48 Months
Check out our financing special offering 0% for 48 months!
Sign Up To Join Our Email List