Find that New or Used piece of equipment you've been looking for!
Search Inventory Search Products & Site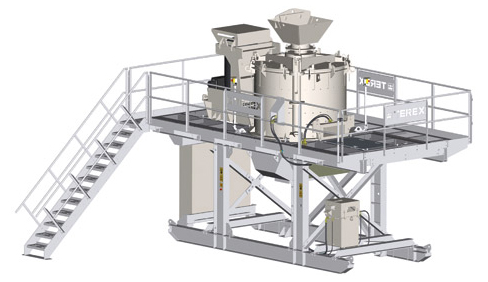 Double tap to zoom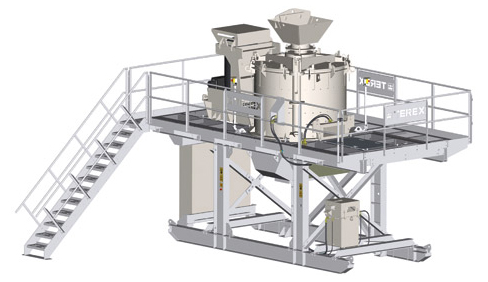 Features
The MV2000 Modular VSI features a high performance Terex® Canica VSI2000SD single drive vertical shaft impactor powered by a 300 hp (224 kW) electric motor with soft start. Our robust VSI is a vital tool for producing highly cubical products in small sizes and eliminating soft material. Set-up time and ease of operation is aided by the simplicity of the modular product range. All of our modular crushers and modular screens bolt together on site and require minimal on-site wiring. Designed with logistics in mind, the MV2000 VSI Module, including all its components, can be transported in one container.
 
The modular product line consists of several pre-designed static and semi-static crushing and screening "plug and play" modules. This simple but effective product line gives flexibility to customers to choose "ready to work" modules to create the plant needed for a variety of applications. All modules are designed to fit and work together interchangeably.
Specifications
Module Structure
• Bolt together on-site, quick setup time with basic tools
• Pre-wired "plug and play" design, minimal on-site wiring
• Robust weather-protected control panel with user-friendly controls
• Galvanized steel structure including walkways, steps and guard rails
• Repositionable bracing permits 2 locations for discharge conveyor
• Crusher discharge chute
• Easily transportable in 40' (12,192 mm) container
• CE compliant module structure and components
 
Vertical Shaft Impact Crusher
• Terex® Canica VSI2000SD single drive vertical shaft impactor
• 300 HP (224 kW) electric motor with soft start
• ROR (rock on rock) crusher chamber configuration
• Oil system with 35 gallon (132 liter) reservoir
• Heavy-duty 3-bearing pedestal with Astralloy main shaft
• Cast chrome pedestal protection
• Patented "Hydralid" hydraulic lid lifter and lid swing
• Feed hopper with rock shelf and deflector plate
• Externally adjustable feed tube system
• Cast feed tube, lid and mainframe liners
• Cast lined flywheel
• Inspection door with safety lock
• Open lid safety lock
• Shut-off switches detect: Low oil flow; Excessive vibration (vibration switch); Open lid
Sign Up To Join Our Email List