Find that New or Used piece of equipment you've been looking for!
Search Inventory Search Products & Site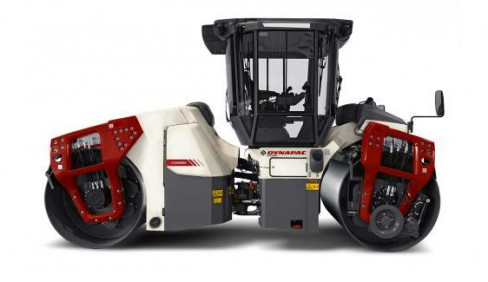 Double tap to zoom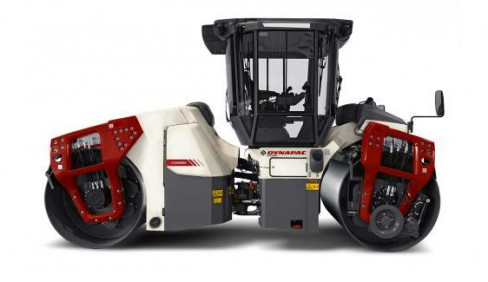 Features
Visibility
Optimal visibility over the drums
Efficient LED-lights for night-work
Sliding seat possibilities
Sprinkler system
Pressurized sprinkler system
Large water-tank
3 filtration system
Sprinkler timer
Performance
High vibration frequency
Dual frequency
High efficient eccentrics
Offset
Powerful Kubota engine
Transportation
Foldable ROPS
Flexible lifting/towing/tie down
possibilities in the forks
Central lifting point
Optimized machine length for
efficient transportation
Good ergonomics
Low noise
Easy to understand instrument panel
Comfortable vibration damped
operator platform
Driver lever following the sliding seat
Serviceability
Easy accessible daily servicepoints
Reliable sprinkler system
Cross-mounted engine for
best access
Dyn@Link (optional)
Specifications
Masses
Max. operating mass
28,775 lbs
Operating mass (incl. ROPS)
21,830 lbs
Module mass (front/rear)
11,025 lbs/ 10,805 lbs
Traction
Speed range
0-7.5 mph
Vertical oscillation
±7°
Theor. gradeability
40 %
Compaction
Centrifugal force (high/low amplitude)
28,780 lb/18,880 lb
Nominal amplitude (high/low)
0.031 in/0.012 in
Static linear load (front/rear)
167 pli/167 pli
Vibration frequency (high/low amplitude)
3,060 vpm/4,020 vpm
Water tank
180 gal/ (233 gal w. opt. watert.)
Water tank (front drum steering)
195 gal
Engine
Manufacturer/Model
Cummins QSF3.8 IV/T4f
Type
Water cooled turbo Diesel with After Cooler
Rated power, SAE J1995
97 kW (130 hp ) @ 2,200 rpm
Fuel tank capacity
48 gal
DEF tank capacity
4 gal
Alternative Engine
Manufacturer/Model
 
Rated power, SAE J1995
 
Alternative Engine
Manufacturer/Model
 
Hydraulic system
Driving
Axial piston pump with variable displacement.
Radial piston motors (2) with variable displacement.
Vibration
Axial piston pumps (2) with variable displacement.
Axial piston motors (2) with constant displacement.
Steering
Gear pump with constant displacement.
Service brake
Hydrostatic in forward and reverse lever.
Parking/Emergency brake
Failsafe multidisc brake in both drums.
Sign Up To Join Our Email List