Find that New or Used piece of equipment you've been looking for!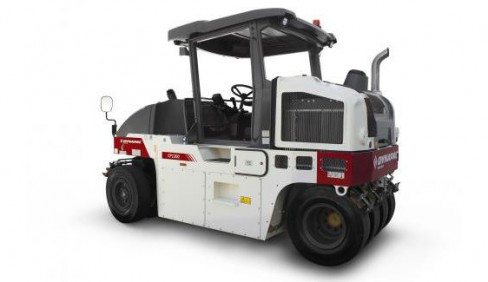 Double tap to zoom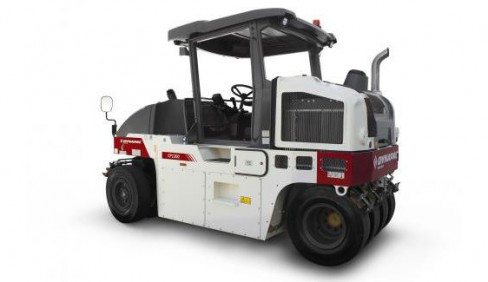 Features
Dynapac has a complete range of pneumatic tyred rollers. All have standard features offering high performance, simplicity and versatility. The CP142 has an exclusive Modular Ballast System comprising sealed ballast containers to allow exact visual control of wheel loads. The roller is used to compact asphalt for sealing purposes. It is also used to compact base, sub-base and stabilized soil. CP2100 and CP2700 are used mainly in conjunction with other asphalt rollers for surface sealing. Due to their heavy weight, they are also used for soil compaction.
Specifications
Masses
Operating mass (incl. ROPS)
12,600 lbs
Mass with max. ballast
26,500 lbs
Traction
Transmission
Hydrostatic, direct drive motors at rear tires
Speed low
mph
Speed high
mph
Theor. gradeability
30 %
Speed range
0 - 11,2 mph
Compaction
Rolling width
69 in
Tire overlap
0.5 in
Wheel loads, without ballast
1,323 lbs
Wheel loads, with max. ballast
2,910 lbs
Tire pressure, min
65.27 psi
Tire pressure, max
91.37 psi
Tire type (smooth)
7.50-15, 14 ply
Water spray system, type
Pressurized, electric pump
Water spray system, tank capacity
108 gal
Water spray system, spray nozzle
one per tire
Number of tires
5 front, 4 rear
Wheel oscillation (°)
±3
Engine
Manufacturer/Model
Cummins QSF 2.8 (Tier 4F)
Rated power, SAE J1995
74 hp @ 2,200 rpm
Type
Water cooled turbo diesel
Fuel tank capacity
57 gal
Electrical system
12 V
Alternative Engine
Manufacturer/Model
Cummins QSF 2.8 (Tier 3A)
Type
Water cooled turbo diesel
Hydraulic system
Service brake
Hydrost. braking on drive wheels (rear)
Parking/Emergency brake
Spring - applied on drive wheels (rear)
0% Financing for 48 Months
Check out our financing special offering 0% for 48 months!
Sign Up To Join Our Email List