Find that New or Used piece of equipment you've been looking for!
Search Inventory Search Products & Site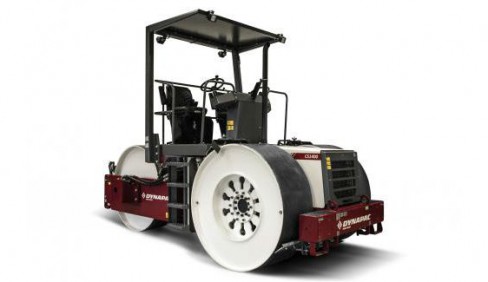 Double tap to zoom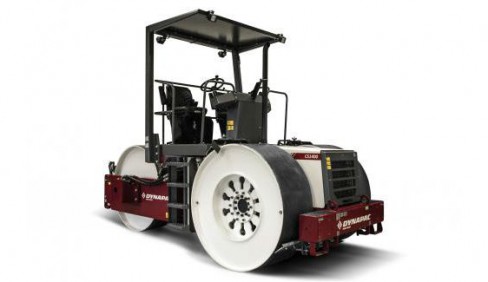 Features
SERVICE-FRIENDLY LOW EMISSION ENGINE
The Dynapac CS1400 has ample power resources and fulfils the
latest Stage IIIB/T4final emission regulations. The engine is easily
accessed, as it is placed between the front drums under a large
engine hood. All service points are located within easy reach from
the ground.
CENTRAL HYDRAULIC TEST PANEL
The Dynapac CS1400 has a central test panel for the hydraulic
system, which makes inspection and trouble-shooting swift and
simple. The panel – with quick couplings – is easily accessed from
the ground, and is well protected inside the articulated hitch.
OPERATOR'S ENVIRONMENT
The operator has a perfect view of the work in progress.
The drum positions and the elevated rubber mounted operator's
platform with two separate operator stations provide excellent
visibility of the drum edges. Instruments and controls are located
exactly where they should be, within easy reach of the operator.
BRAKE SYSTEM
The Dynapac CS1400 features the same reliable safety brakes as
other Dynapac rollers. The brakes are automatically engaged on all
three drums in the event of engine malfunction or hydraulic failure.
In addition, the reserve/parking brake button on the instrument
panel is easily accessible from both operator stations.
Specifications
Masses
Max. operating mass (ballasted)
28,660 lbs
Operating mass (ballasted)
27,800 lbs
Front module mass (ballasted)
14,560 lbs
Rear module mass (ballasted)
13,240 lbs
Traction
Type
Articulated steering
Turning radius, inside
140 in
Turning radius, outside
222 in
Vertical oscillation
±9°
Transport speed
0-9 mph
Working speed
0-6 mph
Compaction
Static linear load, front
280 lbs/in
Static linear load, rear
258 lbs/in
Static linear load (ballasted), front
325 lbs/in
Static linear load (ballasted), rear
319 lbs/in
Rolling width
83 in
Drum overlap
1.97 in
Water tank
140 gal
Engine
Manufacturer/Model
Deutz TD 3.6 L4 IIIB/T4F
Type
Water cooled turbo diesel
Rated power, ISO 14396
55 kW (74 hp ) @ 2,200 rpm
Fuel tank capacity
29 gal
Hydraulic system
Driving
Axial piston pump with variable displacement.
3 axial piston motors, 2 with variable displacement.
Steering
Gear pump with constant displacement.
Service brake
Hydrostatic in forward and reverse lever.
Parking/Emergency brake
Failsafe multidisc on all 3 drums.
Sign Up To Join Our Email List