Find that New or Used piece of equipment you've been looking for!
Search Inventory Search Products & Site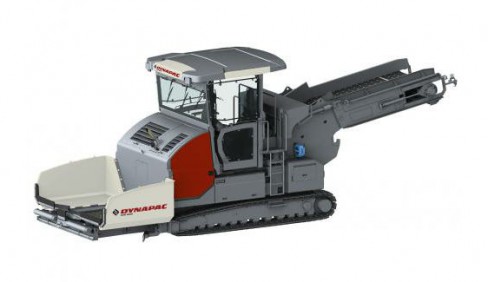 Double tap to zoom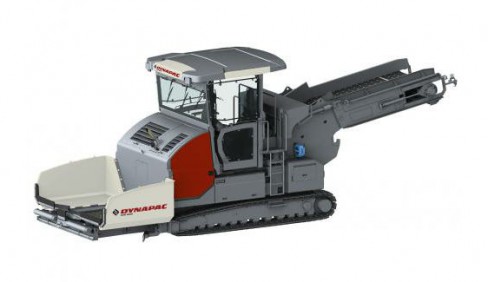 Features
Mobile feeders are a transport and conveying system which is used as a non-contact connecting element between road finishing machines and transport vehicles carrying mixed goods. A hopper for mixed goods is used for storing the material, which is transported on a heat-resistant rubber type band to a sensor controlled, automatically height adjusted conveyor at the front end of the feeder.
AMAZING PRODUCTIVITY
Empties a truck in 35 seconds thanks to a wide belt and large tunnel. The bulk material transfer ensures an homogenous mix.
LOW COST OF OWNERSHIP
With a width of just 2.5 m, the paver doesn't need any special permits when being moved. The high feed capacity and low fuel consumption also keep running costs low.
LONG LASTING BELT
The rubber belt is directly mounted on metal braces, which eliminates the temperature impact from the hot asphalt on the belt.
COMING HOME
The working light can be switched on with the central battery switch from ground level for convenient access to the operator platform in the dark.
ERGONOMIC WORKPLACE
Spacious platform with pivotable seats and dashboard for an ergonomic working place and excellent view. Optional weather house is available.
HOMOGENEOUS MATERIAL
The wide and high conveyor ensures smooth material flow with minimal segregation.
MODULAR SERVICE CONCEPT
The modular design of the MF2500 with the SD pavers means they have a lot of parts in common.
INTEGRATED WORKING LIGHTS
Comprehensive lighting system for night work: 4 LED lights integrated in teh canopy, 2 for the conveyor, 1 at the back. Optional 24V LED-lighting balloon can be easily plugged in.
SWINGAPP
You can easily convert the standard short feeder to an offset feeder in just 45 minutes, using Swingapp.
EASY CLEANING
The integrated release agent spray system makes cleaning more convenient.
LAPTOP STATION
The feeder features a lockable rain-protected laptop station with a 24V plug for a convenient working place.
AUTOMATIC DISTANCE SENSOR
The automatic distance sensor keeps the distance betweem feeder and paver constant on the pre-setted value.
Specifications
Masses
Transport mass
740,740.74 oz
Traction
Operating speed, max
82 ft/min
Transport speed, max
2.5 mph
Engine
Manufacturer/Model
Cummins QSB 6.7-C220
Rated power, SAE J1995
164 kW (220 hp ) @ 2,200 rpm
Electrical system
24V
Emissions according to
Stage 3A / Tier 3
Alternative Engine
Manufacturer/Model
Cummins QSB 6.7-C225
Rated power, SAE J1995
168 kW (225 hp ) @ 2,200 rpm
Electrical system
24V
Emissions according to
Stage 4 / Tier 4f
Conveyor
Conveyor type
Rubber belt on two chains,
mounted with metal stiffeners
Conveyor speed
Contantly variable
Conveyor width
47.24 in
Feeding height (max/min)
188 in / 83 in
Feed capacity
4000 t/h
Sign Up To Join Our Email List