Find that New or Used piece of equipment you've been looking for!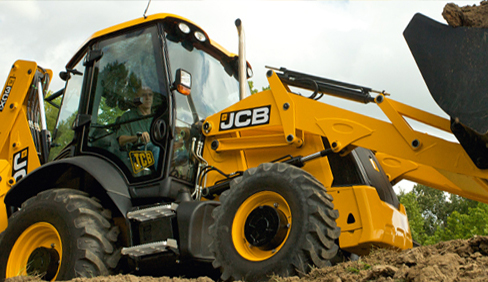 Double tap to zoom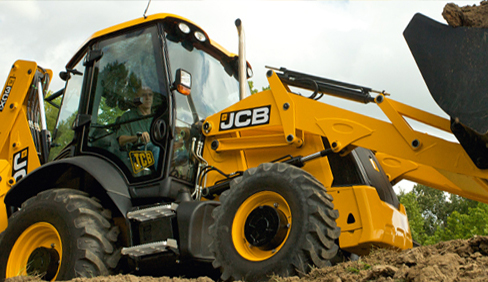 Features
The JCB 3CX 17 Super is designed to enable fatigue-free, productive day-long working. The cab is rubber-mounted and isolated for low noise and vibration.
A JCB 3CX 17 Super cab is inspired by the automotive industry for familiarity. A heated air suspension seat, heated front screen, and a hot beverage machine are just some of the quality features you can find within.
Ergonomic seat-mounted excavator-style controls – with optional excavator-style backhoe and loader servo controls – provide fingertip control, great comfort and excellent maneuverability.
For more comfort and less material spillage, the 3CX 17 Super's Smoothride System (SRS) minimizes bounce during travel. You can quickly reset your shovel to the digging position with our return-to-dig feature too.
High back-off brakes reduce viscous drag during roading and re-handling, which improves economy by up to 1%.
The optional handheld tool circuit means you can increase versatility by using your 3CX 17 Super as a power source for handheld tools, such as drills, breakers, cutters and even water pumps.
JCB 3CX backhoe loaders are quiet places to work, both inside and out – particularly the 109hp (81kW) models, which are the quietest in the industry.
Controls on the 3CX 17 Super feature a LCD panel detailing machine hours, service information fuel level and system warnings. A 360° view through tinted windows aids comfort, productivity and safety.
Our innovative scoop design one-piece rear windscreen allows JCB 3CX 17 Super operators to see right into the trench when excavating.
Specifications
Machine Specification
Engine Model
EcoMAX T4i
Gross Engine Power
109hp (81kW)
Operating Weight
17515lb (7947kg)
Peak Torque
516Nm (381lbf)
Steer Mode
2WS
Backhoe Specification
Bucket Rotation (Speed)
201°
Dig Depth (ret/ext)
17' 7" (5360mm) / 21' 6" (6550mm)
Maximum Bucket Tearout
7433kgf (16387lbf)
Maximum Dipper Tearout (ret/ext)
4849kgf (10690lbf) / 3461kgf (7632lbf)
Maximum Loader Height (ret/ext)
14' 4" (4390mm) / 16' 4" (4990mm)
Loader Specification
Load Over Height (6-in-1)
10' 6" (3200mm)
Loader Breakout
4732kgf (10432lbf)
Maximum Shovel Breakout
6531kgf (14398lbf)
Shovel Capacity
1.58yd3 (1.2m3)
0% Financing for 48 Months
Check out our financing special offering 0% for 48 months!
Sign Up To Join Our Email List