Find that New or Used piece of equipment you've been looking for!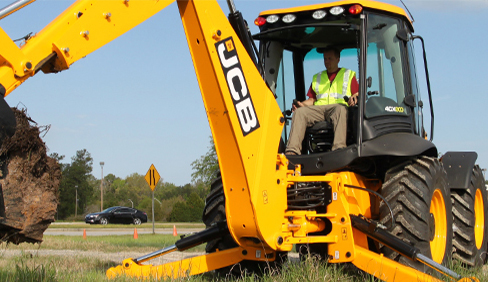 Double tap to zoom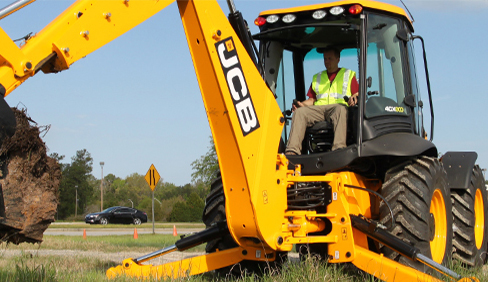 Features
The 4CX 14 Super's new EcoMAX engine is designed, tested and built by JCB to work perfectly with JCB axles and gearboxes. T4i-compliant EcoMAX produces power and torque at around 1500 rpm for responsiveness and fuel-efficient matching of the transmission and hydraulics.
Because the JCB EcoMAX doesn't use exhaust after-treatment, it doesn't need costly heat-resistant oils, saving servicing costs. And, because the JCB EcoMAX can be adapted to run on lower-grade fuels, Backhoes are resalable across different territories, which boosts residuals.
JCB 4CX 14 Super engines are tried and tested. We've built over 300,000 DIESELMAX engines since 2004, and we've tested EcoMAX for 110,000 hours in 70 different machines across the toughest applications and environments.
For ultimate loading performance, productivity and roading efficiency, the JCB 4CX 14 Super's EcoMAX engine delivers as much as 109hp (81kW) and 381lbf (516Nm) of torque.
JCB's unique TorqueLock system is standard-fit on all 109hp (81kW) powershift 4CX 14 Super models. Combined with our optional 6-speed Autoshift transmission, can help save up to 25% on fuel and 10% on road travel time.
An optional limited slip differential gives a JCB 4CX 14 Super superior traction and performance, as well as reduced tire wear.
The 4CX 14 Super JCB backhoe loader is fitted with EcoRoad technology to provide the highest efficiency and productivity levels when roading. Fuel consumption is reduced, while machine speed and working area are increased by up to 10%.
The JCB 4CX 14 Super has 3 steer modes and a large 1.4yd³ shovel capacity for exceptional on site productivity.
Our 6-speed autoshift transmission with floor mounted kickdown switch provides great pulling power on the 4CX 14 Super.
Specifications
Machine Specification
Engine Model
EcoMAX T4i
Gross Engine Power
109hp (81kW)
Operating Weight
16446lb (7462kg)
Peak Torque
516Nm (381lbf)
Steer Mode
2WS
Backhoe Specification
Bucket Rotation (Speed)
201°
Dig Depth (ret/ext)
14' 7" (4450mm) / 18' 6" (5630mm)
Maximum Bucket Tearout
6228kgf (13730lbf)
Maximum Dipper Tearout (ret/ext)
3903kgf (8605lbf) / 2733kgf (6027lbf)
Maximum Loader Height (ret/ext)
11' 2" (3400mm) / 14' 0" (4270mm)
Loader Specification
Load Over Height (6-in-1)
10' 6" (3200mm)
Loader Breakout
4732kgf (10432lbf)
Maximum Shovel Breakout
6531kgf (14398lbf)
Shovel Capacity
1.58yd3 (1.2m3)
0% Financing for 48 Months
Check out our financing special offering 0% for 48 months!
Sign Up To Join Our Email List