Find that New or Used piece of equipment you've been looking for!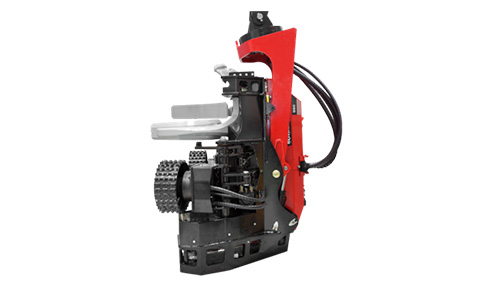 Double tap to zoom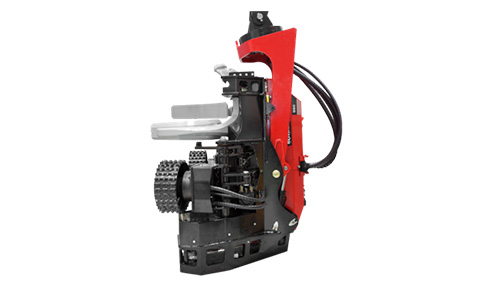 Features
Low operational cost and Minimized down time
The head is designed to operate in tough conditions with low operational cost and minimized down time. As an example of that is the hose routing trough the link which is well protected in order to make life easy for the hoses. Also main hydraulic installation is designed as robust as possible with proven components and sturdy design. Pipes are used in order to increase life time on hydraulic components. Komatsu 398 is also designed with ORFS couplings in order to prevent leakage and down time. A well protected saw unit also contribute to less down time.
EcoOiler
As other Komatsu Forest heads also 398 is equipped with the unique EcoOiler system. The system is designed to provide exactly the right volume of lubrication oil to the bar and chain. Volume can easily be optimised depending on species and diameter of the stem.
Three driven feed rollers
The head is designed with the concept of three driven feed roller. The benefit of this concept is that the feed rollers will carry the tree meanwhile delimbing knives are only used for delimbing, and picking the trees/stems.
Precise measuring
The system for length measuring is of a unique design. The design allows the measuring wheel to follow the stem in a very good way. Basically it is the hydraulic cylinder and valve in combination with the measuring wheel arm that is the key to good contact with the stem. The measuring wheel and sensor is designed as a touch less system using magnetic for providing measuring wheel information.
Processing operations
In order to be able to process and handle pre felled trees the head´s front knives are designed for processing operations. FindEnd function (option)is another feature that is useful when operating the head as a processor.
Specifications
| | |
| --- | --- |
| Feed speed | 0-5 m/s (0-16,4 ft/s) |
| Feed wheel type | Steel rollers |
| Delimbing knives, opening, tip-to-tip | 630 mm (25'') |
| Bar | 91 cm (36'') |
| Saw motor | 40 cc/rev |
| Fell/cut diam. theor. max | 780 mm (31'') |
| Requisite max. hydraulic flow | 400 l/min (106 gal/min) |
| Requisite max. hydraulic pressure | 30 MPa (4,350 psi) |
| Feed force, gross | 40 kN (9,000 lbf) |
| Weight | from 2,785 kg (6,140 lbs) |
0% Financing for 48 Months
Check out our financing special offering 0% for 48 months!
Sign Up To Join Our Email List