Find that New or Used piece of equipment you've been looking for!
Search Inventory Search Products & Site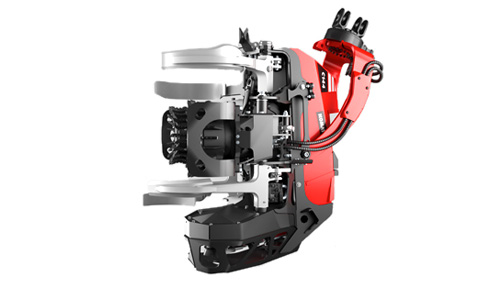 Double tap to zoom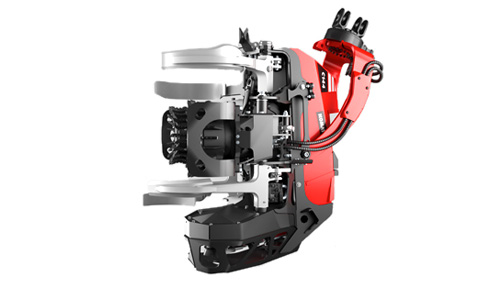 Features
Constant Cut
Equipped with the new Constant Cut saw unit, new saw motor and new saw bar mount. Constant Cut with constant 40 m/s chain speed - increasees productivity and minimises risks for chain shot and splitting.
Wide tilt angle
A tilt angle of 40 degrees enables faster feed start and increased productivity.
4WD
The system's extra roller in the feed line, which complements the body roller and produces significantly higher feed force, is truly unique. This is especially noticable on extremely coarse trees and dificult to delimb tops.
Efficient delimbing
Four hydraulic delimbing knives, with the two at the front providing more efficiant delimbing of trees that are difficult to delimb.
Patented length measuring
Exact measurement accuracy and high reliability thanks to non-contact transmission.
Specifications
| | |
| --- | --- |
| Feed speed | 0-5 m/s (0-16.4 ft/s) |
| Saw motor | 19 cm3/rev (1.16 cu in/rev) |
| Feed wheel type | Steel rollers |
| Bar | 82,5 cm (32.5") |
| Delimbing knives, number | 5 |
| Delimbing knives, opening, tip-to-tip | 510 mm (20,1") |
| Feed force, gross | 29,6 kN |
| Fell/cut diam. theor. max | 710 mm (28") |
| Requisite max. hydraulic flow | 320 l/min (84,5 gal/min) |
| Requisite max. hydraulic pressure | 28 MPa (4061,1 psi) |
| Weight | from 1,400 kg (3,086 lb) |
Sign Up To Join Our Email List