Find that New or Used piece of equipment you've been looking for!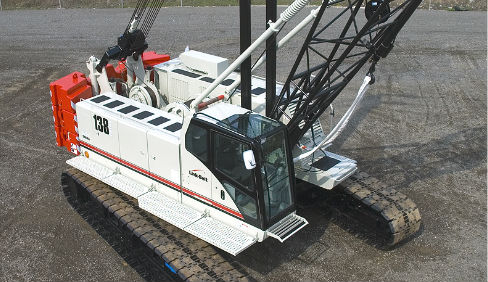 Double tap to zoom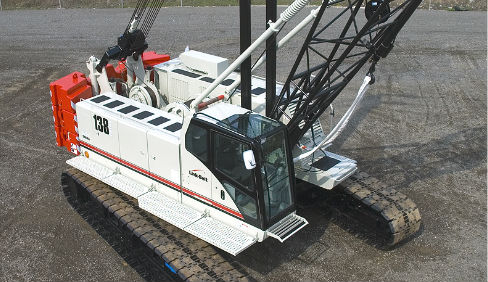 Features
Matching high line pull front & rear drums with Link-Belt designed "out-board style" wet brake. This brake design offers low resistance to free spooling in free fall mode, even in cold climates.
Optional front-mounted third drum and/or rear-mount high line pull 4th drum (with free fall)
5-piece modular counterweights

Fast and easy counterweight removal system

Hydraulic machine "Quick Draw" cylinder option - mounted in boom base section for fast, easy assembly and load-out
Larger, roomier cab with standard modern technology and features

HSL capacity limiter with full color graphic display
Rear view camera system with full color monitor
Easy to read backlit gauges
Integral defrosting, air-conditioning and heating
Smooth, precise, bullet-proof hydraulic pilot-operated function controls for years of trouble-free operation and dependability
HSL 1 rated capacity limiter with state-of-the-art electronics including color graphic monitor
Full engine and machine systems monitoring and protection
Easy to transport: remove counterweights, attach travel pendants to base, retract side frames and fold in your standard axle extenders and you are on your way!
Main load with base section, ropes, catwalks and third drum weighs in under 90,000 lbs (40 823.3 kg)
Move entire machine and attachment in just three loads
138 HSL has the enviable position of following the most successful crawler crane in North America.
The 138H/H5 has pioneered a host of special features that are rolled right into the new 138 HSL such as spotter circuits, list charts, pile driving lead adaptors, extendable head shafts, not to mention the Link-Belt ground-bearing calculator tool. 
Specifications
80 USt (77.62 mt) LATTICE BOOM CRAWLER CRANE
Best capacities in its class!
40 - 200 ft (12.19 - 60.96 m) tube boom
40 - 150 ft (12.19 - 45.72 m) angle boom attachment option
Live mast standard
Maximum boom jib length combination: 180 + 60 ft (54.86 + 18.28 m) tube and 150 + 60 ft (45.72 + 18.28 m) angle
Cummins QSB 6.7 270hp (201 kW) Tier 4 Final engine
Max line pull: 31,182 lbs ( 14 144 kg)
Operating weight: 145,403 lbs (65 954 kg)
0% Financing for 48 Months
Check out our financing special offering 0% for 48 months!
Sign Up To Join Our Email List