Find that New or Used piece of equipment you've been looking for!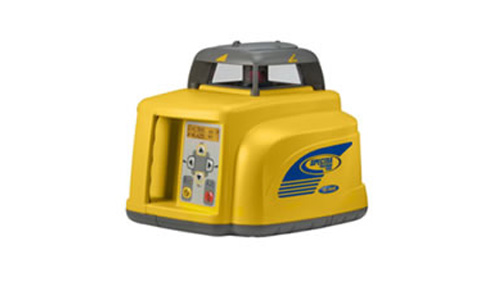 Double tap to zoom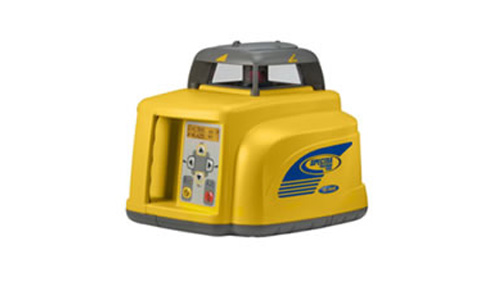 Features
Versatile Automatic Grade Lasers for Level, Grade and Vertical Alignment
The Spectra Precision® Laser GL412 and GL422 Grade Lasers are cost-effective, automatic self-leveling lasers that do three jobs—level, grade and vertical alignment with plumb. Both lasers feature a 2-way, full-function remote control so you can make grade changes from anywhere on the jobsite for reduced setup time and faster operation.
The GL412 (single grade) and GL422 (dual grade) lasers send a continuous, self-leveled 360-degree laser reference over your entire work area, and have a wide grade range so they can be used in a variety of slope applications.
Features
Fast, easy horizontal level, grade and vertical plumb setup with no manual leveling
Easy setups with the 2-way, full-function radio remote control and single and dual grade application capability offer quick payback
Automatic temperature and grade compensation eliminates rework
Very long operating range of 800 m (2,600 ft) for GL422 increases machine control capability and reduces setups over the jobsite.
Applications
Leveling concrete forms and footers
General construction vertical alignment and plumb such as anchor bolt and form alignment
Grading and excavating
Concrete sections with runoff for sports fields, tennis courts and driveways
Steep slope road embankments and ditch banks
Parking garages, ramps and drainage
Specifications
Laser type / class
<5 mW 635 nm, Class 3A/3R (GL422)
3 mW 650 nm, Class 2 (GL412)
Drop height on concrete
1 m (3 ft)
Operating diameter (w/ HL700)
800 m, 2600 ft (GL422)
600 m, 2000 ft (GL412)
Compensation method
H/V Electronic Self Leveling
Temperature compensation
Yes, every 5 °C
Level / vertical accuracy
10 arc seconds
1.5 mm @ 30 m (1/16" @ 100 ft)
Grade range
–10 to +15% Dual Axes (GL422)
–10 to +15% Single Axis (GL412)
Grade accuracy
0.015% 3 mm@30 m (1/8" @ 100 ft)
Grade resolution
0.001% up to 9.999%,
0.01 % at higher grades
Grade compensation
Yes
Remote control type
Full 2-way communication,
operation and security lock with transmitter
Remote control range (w/ RC402)
100 m (330 ft) radius
Rotation speed
0 (GL422), 300, 600 RPM selectable
Transmitter battery life (4 x D NiMHs)
hours
RC402 battery Life (2 x AA Alkaline)
130 hrs continuous
1 year under normal use
Mask mode
User selectable to any window
3 windows maximum
Standby mode
Yes
Display backlight
Yes, auto shutoff after 8 seconds
Mounting threads
5/8" x 11 Horizontal and Vertical
Operating temperature
–20° to +50°C (–4° to 122°F)
Dimensions
21L x 18W x 20H cm (8.3L x 7.1W x 7.9H in)
Weight
3.1 kg (6.8 lb)
Warranty
2 Years
0% Financing for 48 Months
Check out our financing special offering 0% for 48 months!
Sign Up To Join Our Email List