Find that New or Used piece of equipment you've been looking for!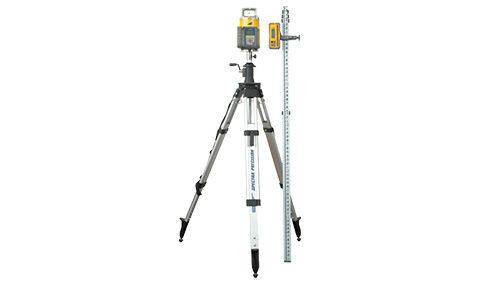 Double tap to zoom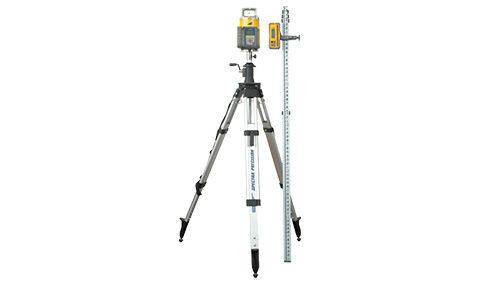 Features
Automatic electronic self-leveling provides fast, easy horizontal level, grade, and vertical plumb setup
Large compensated grade range from -25% to +25%
Quick setups with the radio remote control for horizontal, vertical and grade applications
Electronic Leveling Vibration Filter dampens vibrations typically experienced on tall tripods, in high winds, or on high vibration jobsites.
No rework due to automatic temperature and grade- and cross axis compensation
Automatic Axis Alignment doing precise automatic axes alignments to a desired alignment points without positioning the receivers 90° perpendicular
(+/-40° alignment range on Y- and X-axis)
Automatic Grade Match (Y- or X-axis separate) measures and displays the existing grade over unknown ground and eliminates time consuming and error prone calculations, time spent searching for grade plans, and over excavating (X- only GL622)
Automatic PlaneLok (Y- or X-axis) automatically locks on to an existing elevation or vertical alignment point which eliminates all drift or possibility of error due to improper calibration or weather (X- only GL622)
Very rugged, survives a 1 m (3 ft) drop on concrete—reduces service and repair costs
Mask mode eliminates interference with other crews on the jobsite
Different rotation speeds (continuously adjustable) plus Scanning Mode offer additional value and make sure also requirements of Interior jobsite will be fulfilled (only GL622)
Specifications
Leveling accuracy1,3: ± 0.5 mm/10 m,
1/16" @ 100 ft, 10 arc seconds
Grade accuracy1,3: ± 1.0 mm/10 m,
1/8" @ 100 ft, 20 arc seconds
Operating diameter1,2: appr. 800 m (2600 feet)
with detector
Grade range (Y, X-GL622): ± 25% both axes
(not simultaneously)
Rotation: 300, 600, 900 rpm
Laser type: red diode laser 650 nm
Laser class : Class 2, <3.2 mW
Self-leveling range: appr. ± 14°
Leveling indicators: LCD indications and LED flashes
Radio range (HL750): up to 80 m (260 ft):
Power source: NiMH battery pack
Battery life1: 35 hours NiMH; 40 hours alkaline
Operating temp.: -20°C to 50°C (-4°F to 122°F)
Storage temp.: -20°C to 70°C (-4°F to 158°F)
Tripod attachments:
5/8 x 11 horizontally and vertically
Dust and waterproof: Yes - IP67
Weight: 3.1 kg (6.8 lbs)
Low voltage indication: LCD battery indicator
Low voltage disconnection: unit shuts off
Warranty: 5 Years
0% Financing for 48 Months
Check out our financing special offering 0% for 48 months!
Sign Up To Join Our Email List