Find that New or Used piece of equipment you've been looking for!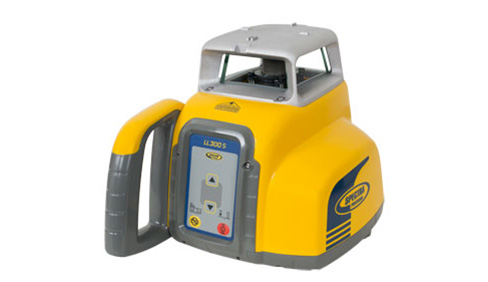 Double tap to zoom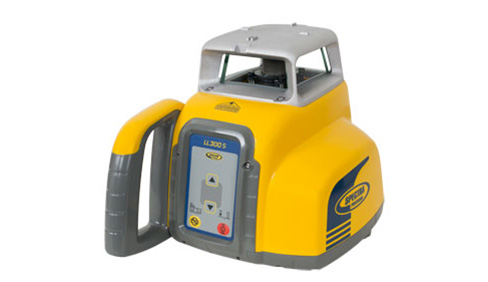 Features
Medium-range, highly accurate leveling solution
The Spectra Precision® Laser LL300S features a rugged design with with a metal sunshade that provides superior drop and weather protection (IP66). The rugged LL300S laser can withstand drops of up to three feet (one meter) onto concrete and tripod tipovers up to five feet (1.5 meters). This strength, combined with full weatherproofing and dustproofing, reduces downtime and lowers repair costs over the life of the product.
The LL300S laser's self-leveling capability and optional RC402N radio remote control result in outstanding accuracy and ease of use. Since the LL300S laser levels itself when turned on, setup is easy with fewer controls to deal with. The arrow buttons at the laser offer easy grade matching with a controlled slope setup using the HI-alert function. The optional RC402N radio remote control makes slope matching to a single person operation.
Features & Benefits:
Increases productivity with fast setups, fewer mechanical parts, and automatic self-leveling
Maintains performance even in rainy, dusty and other harsh job site and weather conditions
Durable design reduces downtime due to drops and tripod tipovers
Minimizes power costs, increases reliability with choice of rechargeable or alkaline batteries
Increases flexibility with optional long range Radio remote control
Comes with choice of HL450 or HL760 receivers so you can choose the best option to suit your application
Kits available with system case which contain laser, receiver, tripod and grade rod
Applications:
Checking/setting elevations, concrete forms, footings, and foundations for small- and medium-sized jobs
Basic slope work such as driveways and ramps
Excavations, digging footings and septic tanks
Specifications
Laser Source: 650 nm, Class 2, <3,4mW
Laser Accuracy: ±1/16 in at 100 ft (±1.5 mm at 30 m)
Operating Range: 2,600 ft (800 m) diameter
Operating Range (RC402N): 330 ft (100 m)
Self-leveling Range: ±5 degrees
Compensation Method: Electronic self-leveling
Drop Height on Concrete Performance: 3 ft (1 m)
Single Axis Manual Slope Mode: Yes (w/self-leveling mode
on the second axis)
Out-of-level Warning: Rotor stops, red out-of-level HI/MAN-LED flashes
Power Source: 4 x D-cell NiMH or alkaline batteries
Battery Life: Rechargeable - 47 hours, Alkaline - 60 hours
Battery Status LED: Flashing red LED
Rotation Speed: 600 RPM
Tripod Mount (Horizontal and Vertical): 5/8" x 11
Operating Temperature: -4 °F to 122 °F (-20 °C to 50 °C)
Storage Temperature: -4 °F to 158 °F (-20 °C to 70 °C)
Water and Dust Protection: Yes, IP66
Size: 10.7L × 7.7W × 7.9H in (27.2L × 19.7W × 20.1H cm)
Weight: 5.9 lbs (2,7 kg)
Warranty: 5 Years
0% Financing for 48 Months
Check out our financing special offering 0% for 48 months!
Sign Up To Join Our Email List