Find that New or Used piece of equipment you've been looking for!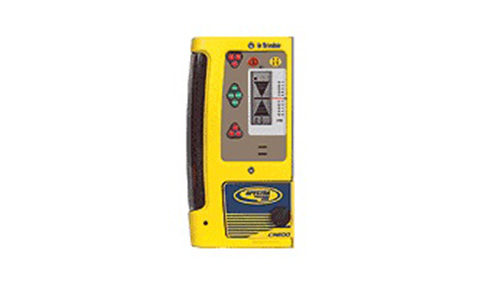 Double tap to zoom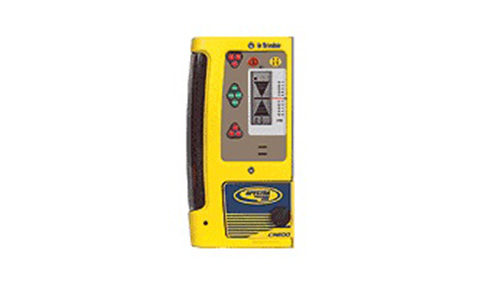 Features
Spectra Precision Laser CR600 for general construction and laser based display systems
The Spectra Precision® Laser CR600 Receiver is ideal for contractors doing both site prep and general construction. The CR600 can be either rod or machine mounted, making it ideal for a wide range of applications. Using the magnetic mount, the CR600 receiver is easily moved between backhoes, small
excavators, box blades or skid steer loaders. With such a high degree of flexibility, the CR600 needs to be tough enough for any job.
Features & Benefits:
Designed for tough construction site conditions. Rugged, waterproof, lightweight magnesium housing can withstand a drop of up to 3 m (10 ft) on concrete.
Super-bright colored LED elevation indicators visibly indicate grade elevation information to the operator even in poor light and up to 100 m (350 ft) in bright sunlight.
Adjustable bandwidth lets the operator tighten the on-grade band to easily meet a variety of accuracy requirements with tighter tolerances from rough grading through form leveling.
Wraparound receiver cells with continuous pickup through an operating range of 270 degrees provide less dead spots and improved productivity, especially for machine applications.
Longer, above-grade receiver cells make digging with a back hoe easier than ever.
Machine Applications:
Site Prep
Building and Housing Pads
Sewage and Storm Drains
Off-Machine Applications
Specifications
Housing
Heavy-duty metal (die-cast magnesium) capable of a 3 m
(10 ft) drop on concrete
LCD Channels
15 linear display segments
Offset Decals
English 0.01 ft. increments, Imperial in. increments,
metric increments
Capture Height
114 mm (4.5 in.)
Acceptance Angle
270°
LCD Readout
Front, regardless of the receiver's orientation to the laser beam
On-Grade Sensitivity
Ultra-fine: 0.1 mm (0.004 in.)
Super-fine: 1 mm (1/32 in.)
Rod-Mount/Hand-Held Mode:
Fine: 1.50 mm (1/16 in.)
Medium: 3.00 mm (1/8 in.)
Coarse: 6.00 mm (1/4 in.)
Machine-Mount Mode:
Fine: 10 mm (3/8 in.)
Coarse: 25 mm (1 in.)
Power Source
Three 1.5-V batteries (type LR6/AA)
Battery Life @ 20 °C (68 °F)
Alkaline: >100 hours
Battery Indicator
LCD battery symbol
Automatic Shutoff
30 minutes after last laser detection or push-button actuation
Spectral Sensitivity
Operates with red visible and infrared lasers with wavelength
between 610 and 900 nm
Marking Notch
50 mm (2 in.) below top of receiver
Audio Function
Soft/loud/off
Operating Temperature
–20 °C to +50 °C (–4 °F to +122 °F)
Storage Temperature
–40 °C to +70 °C (–40 °F to +158 °F)
Weight
.5 kg (1.1 lb)
Dimensions (T x W x L)
3.0 x 9.3 x 18 cm (1.2 x 3.6 x 7.0 in.)
0% Financing for 48 Months
Check out our financing special offering 0% for 48 months!
Sign Up To Join Our Email List