Find that New or Used piece of equipment you've been looking for!
Search Inventory Search Products & Site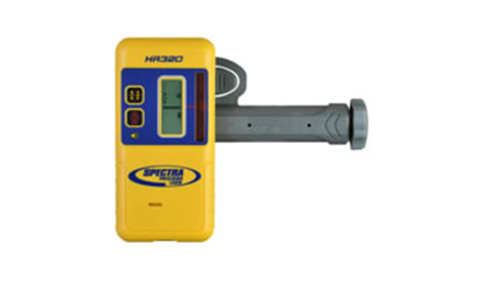 Double tap to zoom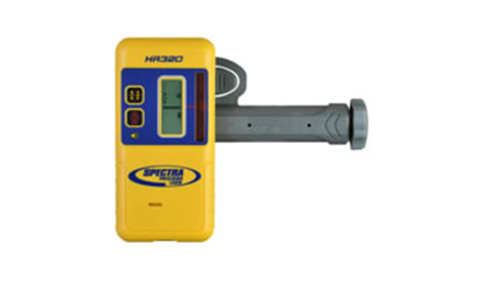 Features
The Spectra Precision® Laser HR320 is a durable laser receiver for exterior leveling applications. LCDs on the front and back display a 5 segment grade arrow that indicates grade position. A loud beeper is designed to be heard on noisy job sites. Fine and medium accuracies are selectable to meet various applications and conditions.
Features & Benefits
Large easy-to-read LCD on front and rear makes it ideal for exterior applications
Snap in rod clamp allows fast switching from rod-mounted to handheld applications
Rugged waterproof housings withstands 5 ft (1.5 m) drops and protect the unit from moisture and dust
Two on-grade sensitivities (fine and medium) let you get to grade faster in a variety of applications
100 db loud speaker can be easily heard on noisy job sites
Applications
Checking and setting elevations for smaller job sites
Leveling forms and footers
Estimating cuts and fills
Ideal for decks, terraces, pools, and septic systems
Specifications
LCD Channels
5
Capture Height
50.0 mm (2 in.)
Acceptance Angle
90°
On-Grade Sensitivity
Fine: 2.0 mm (1/16 in.)
Coarse: 6.0 mm (1/4 in.)
Power Source
Two 1.5-V batteries
(type LR6/AA)
Battery Life @ 20 °C (68 °F)
Alkaline: 70 hours
Battery Indicator
LCD battery symbol
Beeper volumes
High: 100+ dBA
Low: 75 to 85 dBA
Automatic Shutoff
30 minutes after last laser detection or
push-button actuation
Spectral Sensitivity
Operates with red visible and infrared
rotating lasers with wavelengths
between 610 and 900 nm
Marking Notch
50.0 mm (2 in.) below top of receiver
Operating Temperature
–20 °C to +60 °C (–4 °F to +140 °F)
Storage Temperature
–40 °C to +70 °C (–40 °F to +158 °F)
Weight
0.3 kg (12 oz)
Dimensions (H x W x D)
16.3 cm x 7.4 cm x 2.9 cm
(6.4 in. x 2.9 in x 1.14 in.)
Sign Up To Join Our Email List