Find that New or Used piece of equipment you've been looking for!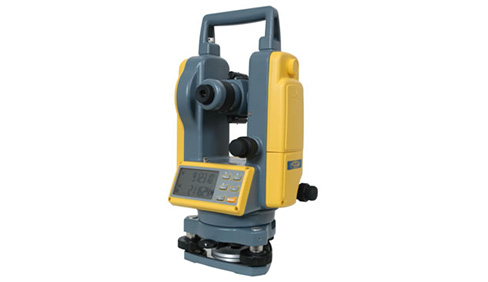 Double tap to zoom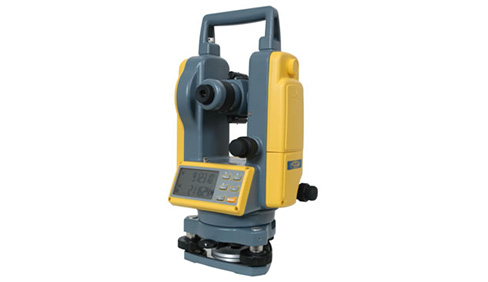 Features
Full featured digital theodolite for general construction applications
The Spectra Precision® DET-2 is a rugged, cost-effective theodolite designed to give accurate angle measurements in general construction applications. The affordable, versatile, easy to use instrument and accessories will increase your productivity when turning angles and setting elevations and lines.
The DET-2 is fully customizable for your preferred operating style or job, with programmable settings for the horizontal angle resolution, 90 degree angle beep, vertical degrees or %, and more.
Operating costs are kept low with the included rechargeable battery pack and charger. A backup alkaline pack holding 4 standard AA batteries is also included to eliminate downtime if addition power is needed to complete a job.
Features and Benefits:
2" angular accuracy - accurate enough for any construction job, yet the display resolution can be tailored to operator's preferences for fast readings
Vertical axis compensation - tilt sensor provides the highest level of accuracy and can be turned on or off depending on job requirements
Dual LCD with extra large characters - easy to see angle readings eliminate errors and reduces eye fatigue
Back-lit LCD and telescope reticle - allows work in low light conditions including indoors and extended hours near dawn and dusk
Simple six button keypad - quick setups and simple operation with low operator learning curve
Large suite of programmable settings - provide multiple options for various users and job requirements
Applications:
Establishing 90 degree reference lines
Checking angles, alignment, and plumb
Anchor bolt alignment
Gravity flow pipe laser setup
Steel column placement
Alignment of forms, tilt-up walls, and curtain walls
Basic grade work
Short range leveling
Specifications
Telescope
Image
Erect
Magnification
30x
Aperture
45 mm (1.7 in)
Focus Distance
1.35 m to ∞ (4.43 ft) to ∞
Field of View
1˚ 30'
Stadia Ratio / Constant
100 / 0
Optical Plummet
Image
Erect
Magnification
3X
Angle of View
5˚
Focusing range
0.5 m ~ ∞ (1.6 ft ~ ∞)
Reticle type
Crosshair
Angle Measuring System
Minimum Reading
1" or 5"
Precision
2"
Units
Deg / mil / gon / V %
Display
Dual, Large Character, Backlit LCD
Tilt Sensor
Automatic Compensation
±3' Range
User set On/Off
Vials
Tubular
30"/2 mm
Circular
8'/2 mm
One Touch Button Functions
ON / OFF
Power
☼
Backlight / Illumination On / Off
HOLD
Angle Hold
R/L
Clockwise/Counterclockwise Measurement
0SET
Zero Reset of Horizontal Angle
V%
Convert Vertical Degrees to Percent
Dust/Water
IP-54
Operating Temperature
–20°C to +50°C
(–4°F to 122°F )
Size - Instrument
164 x 154 x 340 mm
(6.4 x 6.1 x 13.4 in)
Weight - Instrument
4.5 kg (9.9 lb)
Warranty
1 Year
0% Financing for 48 Months
Check out our financing special offering 0% for 48 months!
Sign Up To Join Our Email List