Find that New or Used piece of equipment you've been looking for!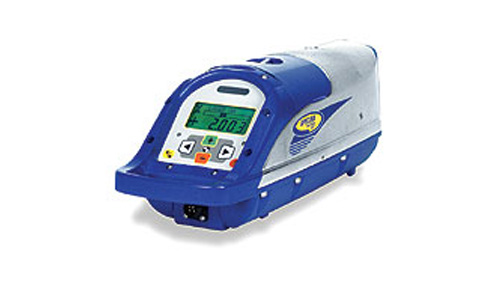 Double tap to zoom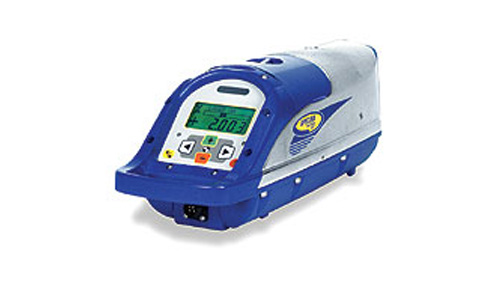 Features
Built for your toughest jobsite
The rugged Spectra Precision® Laser DG711 and DG511 Pipe Lasers are built tough for long lasting performance and reliability. The DG711 and DG511 pipe lasers are completely waterproof and designed to ensure easy cleanup. Setup is fast with a full range of mounting accessories available, and easy to use with straightforward, "no-instructions-required" controls. In addition, through the Service Alert feature, they keep track of their own maintenance needs, indicating at pre-set intervals when it's time for a check-up.
Featuring a very rugged design and a variety of unique technological capabilities. These Pipe Lasers stand up to corrosion from acids, chemicals, salts and other destructive underground elements as well as to the physical abuse typical in the construction industry.
Applications
installation of gravity flow sanitary and storm sewer pipelines
pipe jacking
tunnel boring
Features
Widest automatic self-leveling range available for quick, easy setups regardless of grade.
Line Alert feature alerts when the setup line has been disturbed, ideal for working in high-vibration or wet conditions.
Ability to raise the beam outside of the trench for fast line setup or checking, eliminating the need to move the excavator off line during setup of the pipe laser.
Patented Target Lens transfers the beam up at an angle for easy viewing by the pipe layer.
Specifications
Performance Specifications
 
DG511
DG711
Grade Range
–15% to +40%
Self-Leveling Range
Longitudinal: Over the entire grade range
(no rough leveling required) +/- 3 degrees:
Cross Axis
Line Range
20°
Line Center
Yes
Grade Zero
Yes
Line Set/Check
 
Yes
Line Alert
 
Yes
Temperature Compensation
+/- 30 arc sec. over entire operating range
on DG711
Accuracy, Self-Leveling
(level)
+/- 10 arc seconds = +/- 1.6 mm at 30 m
(1/16 in. at 100 ft )
Maintenance Interval
Notification
Yes
Warranty Period
1 Year
2 Years
Laser Classification
Laser Source – Visible laser
diode
Laser Wavelength 635 nm
Laser output
4.5 – 5 mW (maximum allowable)
Laser classification USA
and Canada
3A
Laser classification
International
3R
General Specifications
Weight
3.6 kg (8.0 lbs.)
Length
37.5 cm (14.75 inches)
Diameter
14 cm (5 .5 inches)
Housing Material
Hard Anodized
Aluminum
Nickel Plated Die
Casting
Battery type and life
Alkaline / 40 hours; Ni-MH / 64 hours
Battery pack
Sealed (Ni-MH), 0-Ring replaceable
Removable (Alkaline)
Battery Charge Time
10 hrs using the smart charger
14 hrs using the cigarette lighter adapter
Operating voltage
6–16 Vdc
Operating temperature
–20° to 60° C (–4° to 140° F)
Storage Temperature
–30° to 60° C (–23° to 140° F)
Waterproof
Continuous Submersion at 3 m (10 ft.)
0% Financing for 48 Months
Check out our financing special offering 0% for 48 months!
Sign Up To Join Our Email List